New Feature Alert Empower Your Brand with NxSpot
InBranding, Business Posted onApr 18, 2023
The team at NxSpot is beyond stoked to announce the launch of our latest features, designed to pump up your content creation process!
*Drumroll, please*
Now you can add: products, content descriptions, learn more links & price points to your NxKit, designed to get you tons more engagement & make more money!
What To Do If There Is A Problem With Your Kit
As this is a major update, you may find that when you log in, your NxKit may look a little off or not work as smoothly. If this is the case, no sweat; you just need to add the app from the website to your phone again! click here to remind yourself how!
Products:
Improve product or service awareness and customer engagement by adding products to your NxKit.
With just a few clicks, you can showcase your products and services, opening up opportunities to reach a broader audience and increase sales.
This feature is incredibly useful for you if you want to attract new customers and boost your online presence and increase the chances of making a sale.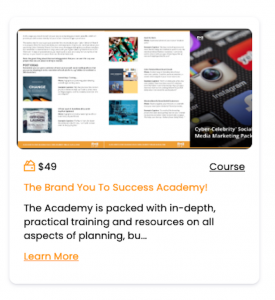 Detailed Content Descriptions, Learn More, Links & Pricepoints:
Communicate with ease using our detailed descriptions.
This function gives you the ability to add a title, price, detailed description & external link, allowing you to add more information about your brand, highlighting the specific aspects that you want your customers/collaborators to know.
Adding detailed descriptions will help your customers/collaborators understand what sets you, your brand or business apart from its competitors, increasing sales and engagement.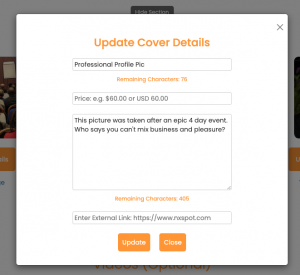 We are confident our new features will add a whole new level of awesomeness to your content marketing.
Thanks for being part of the NxSpot fam. We can't wait to see what you create!
Click here to create or update your NxSpot NxKit now…
READY TO START OR GROW YOUR BUSINESS JOIN THE BRAND YOU TO SUCCESS ACADEMY!
If you are anxious about starting or growing your business and brand, then the NxSpot Academy is here to help.
LEARN:
The best way to set up or grow an "expert" or "advice" sharing business so it can first scale into 6-figs and then ultimately into 7-figs.
​​How to set your marketing on autopilot to attract clients "On Demand" to learn from you, hire you, buy your product or services or do business with you in less than 24hrs.
​How to combine your passions, talents, and unique personality traits into a magnetic brand package that will help you or your business to STAND OUT and attract more followers, customers or clients.
​​How to take a stranger to premium-paying client as quickly as possible without having to lower your price.
How to considerably reduce the amount of wasted time you're spending on social media so you can earn more and work less.